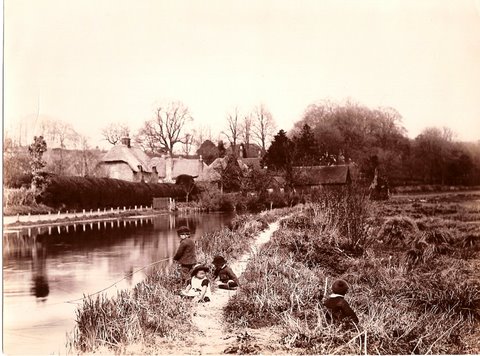 In 2005 Marina wrote from British Colombia to ask about the
Potten family of Watford
. She has now discover that a postcard of
Abbots Langley
was sent to Canada and relates to her
Randall ancestors
. We have exchanged emails and she records that when Reuben joined the army in 1916, and went to France, his wife and young son came to Watford and stayed with relatives. Full details and family portraits
online
.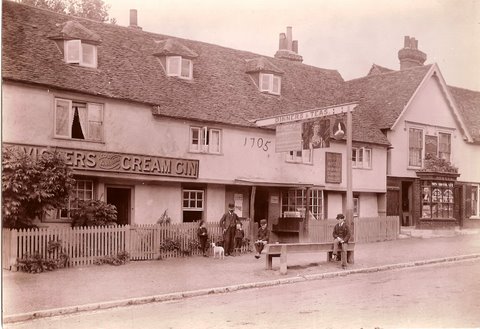 Marina's collection of family memorabilia included four view snapshots. One is Lock No 78 on the
Grand Junction Canal
, in
Cassiobury Park
, Watford. Another is a well-known view of the Thames with Windsor Castle in the distance. But can you identify the other two, shown here? One is clearly the canal, but where? The other is an interesting looking old public house.
Can You Help?
In addition the post card refers to someone with the unlikely name of Offa. So far we haven't found the link between the Potten or Ransall families and Offa Hawes - Perhaps they were just good friends.