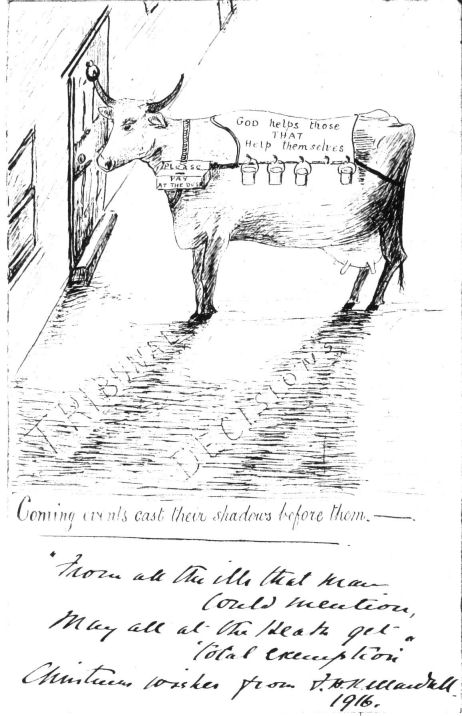 In 1916 my great grandfather,
Jacob Reynolds,
was sent this personalised Christmas Card by his relative Frank Mardall. Frank was a relative (See
Who is related to Who?
) and sent out a number of such cards each year, although only a few have survived. It would seem that each one was based on events during the year relevant to the recipient - and of course in 1916 Britain was at war with Germany. To find out about the significance of the cow delivering milk, and to see another example of Frank's cards which suggests the Reynolds family were good at "bridgework",
read on
.
And remember, that old Christmas card, or other apparently worthless bit of
ephemera
that you ancestor decided to keep, may well open the door to an interesting story about their life and times.