Herbert Cooke (1865-1937) began developing a 6-acre garden in Cottered in 1905 after a visit to he made to Japan in that year. Japanese garden features were imported and the design was developed over the following 30 years. In 1923, Japanese designer Kusumoto Seyemon was engaged to complete the design, incorporated a lake, streams, cascades, stone work, buildings, gates and arches with maples, azaleas, wisteria, bamboo, iris on dwarf conifers. Kusumoto worked periodically over the next three years. The Japanese-style garden still occupies 2.5 hectares with additional ornamental garden and woodland of 2 hectares. The house is on the English Heritage Register (GD1545).
This garden was featured on the BBV TV programme
Gardeners' World
earlier this evening and will should be available to view on the BBC site for about a week. The garden is private and not normally open to the public, but will be opening on Sunday (June 23rd) from 11.00 am – 4.00 pm as part of the Cottered Village Festival.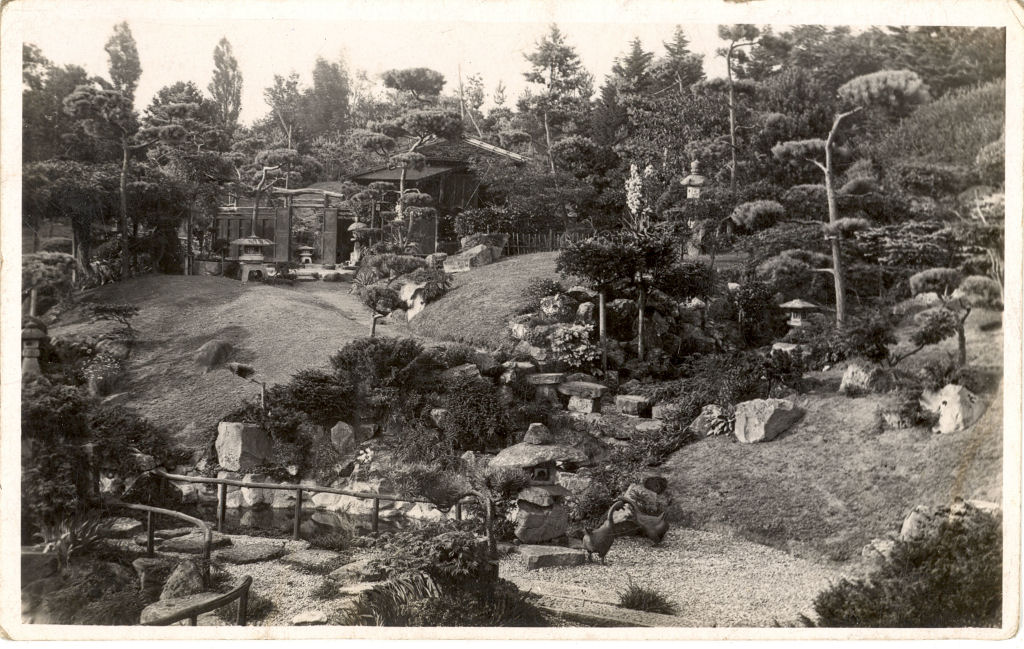 The BBC approached me to see if they could use the above picture of the gardens in about the 1930's, from my
Cottered
page, but finally decides to use a somewhat earlier newspaper cutting.