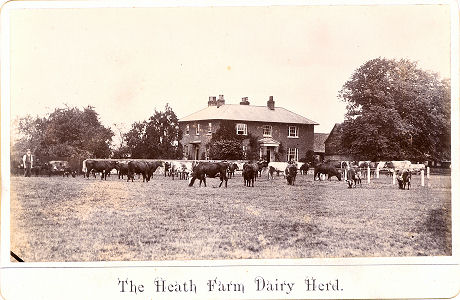 In June I visited Jim, who lives in one of the modern houses that were built on the site of Heath Farm, which was the
Reynolds Family
home for about 60 years from 1871. He had some very interesting photographs which he has allowed me to copy, and I had planned to spend the summer writing up the history of the farm from some extensive notes I prepared in the 1990s. However other matters mean that I am going to have less time to spend on family history over the next few months - so I have put the pictures, with brief comments on line.
If anyone can add to the history of the farm and the dairy, particularly after 1926, I would be very interested to hear from you.
The new pictures are on the following pages.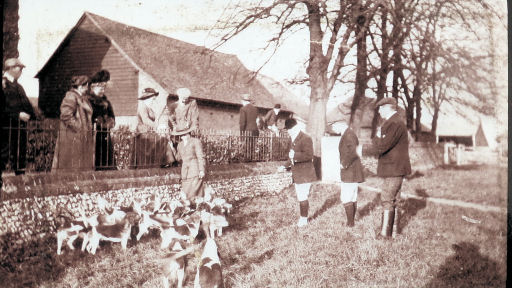 Heath Farm in 1911
- This page shows views of the
Aldenham Harriers
meet at the farm, and Jim had two pictures, almost certainly taken on the same occasion which show one of the barns, and the row of lime trees, far more clearly.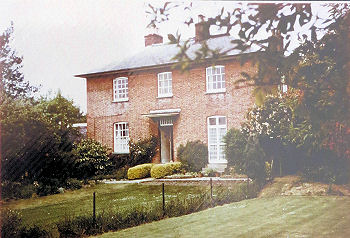 Heath Farm circa 1960
- A series of photographs taken not long before the farm house and remaining buildings were demolished.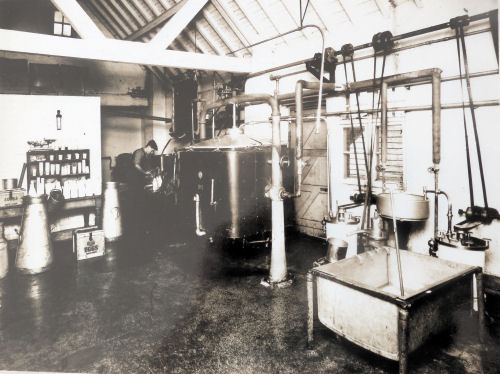 Heath Farm Dairy
- An interior photograph of the dairy, delivery carts and van, and milk churns, etc.