The pages for
Welwyn
have had a major face-lift to make it far easier to find relevant material. There is now an extensive menu - while the Welwyn home page has thumbnail picture links to the Church, the old Police station, the Great North Road, and Woolmer Green. There are also links to the more significant answers relating to Welwyn. One page on the floods of 1795 (which also affected other parts of Hertordshire) can now be found - when previously it had been "lost" among other pages.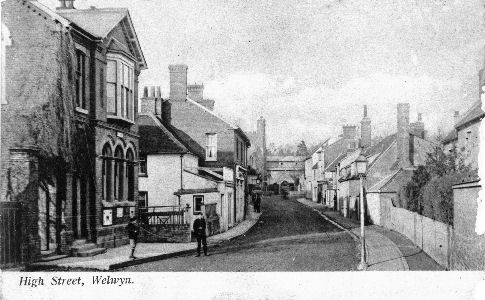 The High Street, Welwyn, from an E. Ashby post card posted in 1905
A number of books about the town currently have skeleton reviews. If you come across any short reviews (and not just for Welwyn) why not ask me about the book - for instance "does it contain any information on ..." and I can usually provide a review which includes a mention of the topics that interest you.