In the past I have posted photographs of a number of
football clubs
from about 100 years ago - with requests for information about the clubs and/or the players.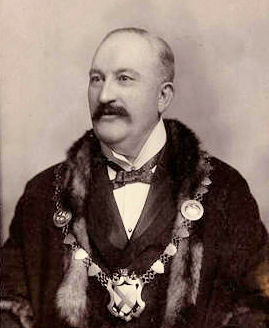 Maureen
has come up trumps in that she has identified the well dressed gentleman in the back row of a 1897-8 photograph of the
Stanville Football Club
. There can be little doubt that he is Thomas Oakley, the owner of a large provisions store in the centre of St Albans, who was Mayor of St Albans in 1897/8. To celebrate the discovery I have created a new page containing a short biography of
Thomas Oakley
- with links to a useful list of St Albans councillors.
However it would be nice to know the identity of the footballers themselves - and in fact there still a number of old photographs waiting for an identification in the
Rogues Gallery
.