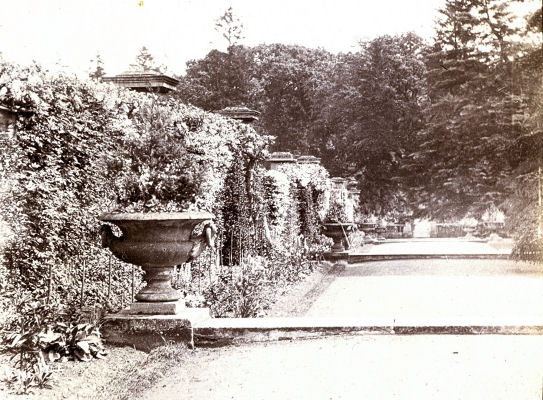 Earlier this year Lottie contacted me to say she was researching the history of the gardens at
Stagenhoe Park
for the
Hertfordshire Gardens Trust
and was looking for pictures showing the gardens and park. In October I spotted and purchased a page of four photographs showing the gardens and some of the avenues of trees for sale on ebay. An investigation showed that the pages came from a book of 25 pages or more of photographs of Stagenhoe Park, and activities taking place there such as people sitting outside the house, playing cricket, croquet, and football. A number of groups of people carry dates around 1910.
Lottie and I have now purchased 11 pages of pictures that are mainly relevant to the house, gardens and park and after Lottie has finished her research they will be passed to HALS for proper archiving. I will also be posting a selection of the photographs on this site.
By the time we had realised what was going on several pages had already been sold which were relevant to the Gardens study. -
If you were one of the people who purchased these pictures we would love to hear from you.